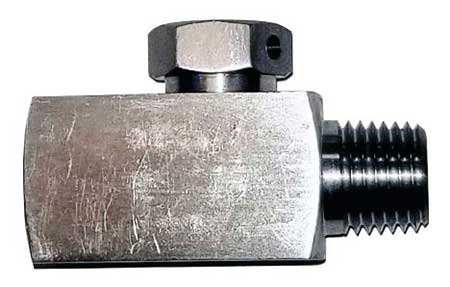 Notes:
Do not use a rupture disc in a location where the sudden release of the material would pose a hazard.
The burst pressure is marked on the top of the disc retainer. Do not subsitute anyother burst disc. A DeTec disc must be used.
Make certain there is an isolation valve between the system being sampled and the rupture disc assembly. This is necessary so the system can be closed if the disc bursts.
Expansion of liquified gases due to small temperature changes may cause a rupture disc to release the cylinder contents. Appropriate regulations and guidelines should be followed to 1.88 establish safe filling limits.
* FLAT RETAINER RING IS STANDARD
FITS MOST RUPTURE DISC HOLDER OF THE SAME DIAMETER
Can be use with a Teflon Gasket
SILONITE COATING AVAILABLE
See these pages for the Rupture Disc Combo and the Relief Valves: